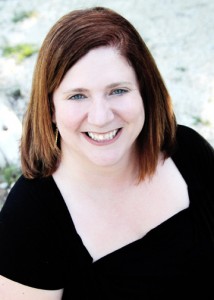 Bethany Hegedus, our Founder and Creative Director, is an award-winning author and an in-demand writing instructor and international speaker. Bethany holds an MFA in Writing for Children and Young Adults from the Vermont College of Fine Arts.
Her books include the award-winning Grandfather Gandhi and Be the Change: A Grandfather Gandhi Story, both co-written with Arun Gandhi, grandson to the Mahatma, and illustrated by Evan Turk. The Grandfather Gandhi books join Bethany's novels Truth with a Capital T and Between us Baxters in gracefully handling race, class and diversity issues. Forthcoming is Alabama Spitfire: The Story of Harper Lee and To Kill a Mockingbird, which hits shelves in January 2018.
A graduate of the Vermont College of Fine Arts MFA program in Writing for Children & Young Adults, Bethany teaches privately and speaks across the country. She lives in a private home, with her husband son, on the same 7.5 acres that The Writing Barn shares.
Bethany would be thrilled to show you The Writing Barn. To make an appointment for a viewing, please call 512-665-0886 or email info@thewritingbarn.com. And Bethany offers private instruction to writers who are beginners to advanced.
Reviews, Grandfather Gandhi
"Never burdened by its message, this exceptional title works on multiple levels; it is both a striking introduction to a singular icon and a compelling story about the universal experience of a child seeking approval from a revered adult." – Kirkus Review starred review
"Dynamic visuals and storytelling create a rousing family story that speaks to a broad audience." – Publishers Weekly starred review
"With so many biographies about Gandhi published recently, this one stands out for its unique point of view and gorgeous art, and makes a fine supplement to any collection." – School Library Journal
Reviews, Truth with a Capital T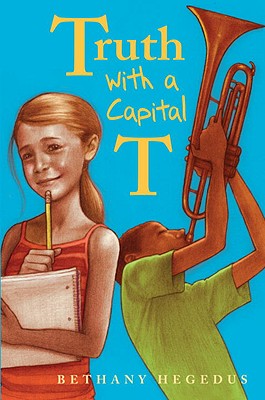 "…Hegedus nicely blends the historic background with the contemporary strand as Maebelle's confidence slowly grows in this strong story about peer competition, race in a small town, and coming to terms with family history."
—Booklist
"The somber acknowledgment of the town's slave-holding past is contrasted with a present where racism and bigotry are not unknon, but there are no easy villans, and Maebelle's is not the only family where black and white come together… [Hegedus] treats the nicely drawn cast of characters with depth and dimension."
—Kirkus
Reviews, Between Us Baxters
"The tension between the races, between the family members and ultimately between two friends is palpable and builds to a suspenseful crescendo. … The depiction of the historical times is realistic and gut wrenching."
—VOYA
"…beautifully described and believable… The pacing of [Between Us Baxters] is deliberate and suspenseful with twists and turns that add to the bittersweet conclusion."
—School Library Journal
"…Polly's first person narrative shows the heartbreaking family and friendship drama … the struggle and fury of poor whites, and the shocking persecution of blacks. The good guys are not idealized. Polly's quarrels with Timbre Ann run deep, and healing the hurt takes more than just saying sorry."
—Hazel Rochman, Booklist